We enable careers in the Life Science industry and we support our clients to engage, retain and develop the right talent at the time needed. Our collaborative culture and our core values provide a unique experience for our clients, contractors, candidates and training attendees. Our external team consists of experts from almost all areas of the Life Science industries supporting our clients to follow their mission and bringing innovative treatment to patients.  Our internal team combines experience in recruitment with expertise in the Life Sciences. This has allowed us to become one of the top 20 suppliers of recruitment solutions for the Life Sciences in Europe.
We support the world's leading Life Sciences companies as well as SME's and start-ups across Switzerland and Europe with the right talent.  Our candidates may work as contractors or in permanent roles, as freelancers on projects, or in senior appointment or executive interim roles. Using our extensive experience in both recruitment and the Life Sciences, we successfully pair clients and candidates, finding the perfect match and awarding us with the reputation of having a gold standard in the recruitment field.  To support the development of our employees, candidates and those working in Life Science industry and Pharma roles, we have a dedicated and well- established training department.  We also help our clients to grow by offering Recruitment Process Outsourcing (RPO), Payrolling and HR administration support.
CTC is here to help, so get in touch with us if you are interested in learning more about how we can support you.
We are a company with a strong ethical culture which engenders professional and personal respect towards all employees. CTC's leadership approach always aims to embrace all-inclusiveness throughout the company and our working culture is underpinned by our robust values: People, Partnerships, Quality, Integrity and Trust, Performance, Diversity and Sustainability. They guide our everyday actions to achieve a balance between the high expectations and demands of our work deliverables, whilst always maintaining the human touch.
We strongly believe our team is the heart of this success. CTC is different from other recruitment agencies - we care about building individual connections, trusting in our people, have a strong teamwork culture and we embody our company values through all service lines. We are proud of our diverse and multi-national team and the family-oriented business culture which is truly lived at CTC, and which is critical to our healthy work relationships and our success. This is how we operate as a successful professional organisation and we feel this is vital to building and maintaining a workplace where employees are personally engaged and invested in the overall success in our company.
CTC was founded in Basel in 1997 and has been operating for close to 25 years. In 2012, we expanded our services to Germany and a year later in 2013, we obtained permission for staff leading (Arbeitnehmerüberlassung) by the German national authority. Over this time we have become a key resourcing partner to the Life Science Industry in Europe and Switzerland.
Over the years the company has grown and established a highly reliable, skillful and capable Recruitment team, an experienced and flexible Resource Management and CTC Talent Care team, along with offering excellent HR, Consulting and Training services. Our in-house team is a unique blend of ex-industry personnel and career recruiters who efficiently work together to provide candidates, clients and employees with a sophisticated, professional and trustworthy journey. With hundreds of contractor employees placed over the years, and with a wide client network, CTC supports the Life Science Industry in bringing innovative treatments to patients by providing and developing the appropriately qualified and experienced professionals at the time needed.
We care about relationships, building individual connections and trust between people. This is how we operate as a successful professional organisation and we feel this is vital to building and maintaining a workplace where employees are personally engaged and invested in the overall success in our company.  Equally important is that CTC invests in the overall success of each employee – cultivating and growing together 'mutually'.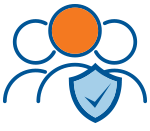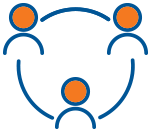 "CTC are a group of highly efficient, friendly and knowledgeable professionals who provided me with an excellent placement opportunity and were a great support throughout my employment there."
Clinical Systems Training Specialist





By submitting this form, you confirm that you have taken note of our privacy policy and that you agree to the storage of your entered data.