This training course has passed.
Virtual Classroom: Agile Leadership for Pharmaceutical Professionals in a virtual Environment
Basel,
December 1, 2021 @ 9:00 am

-

December 31, 2021 @ 5:00 pm

CET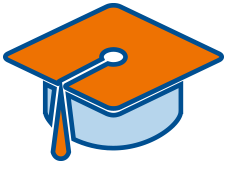 OVERVIEW
This 2 day comprehensive course will introduce you to the core concepts of what makes an excellent and exceptional leader in the life sciences sector, specifically within the biopharma and pharma industries– and how to apply different approaches of leadership to managing your team to maximise results. You will become competent and familiar with a range of well-recognised leadership techniques that are relevant and currently in use across these industries. This course will also approach best-practice leadership forms that should be adopted to support, manage and coach team-members in a more agile and human-centric way. This is particularly important due to the leadership challenges we are facing now that we are predominantly communicating and working in virtual environments. Upon returning to work, the techniques taught in this course will be implementable on a daily basis and will enable you to perform as a leader more efficiently and effectively.
To ensure a thorough grasp of the content, this course will include pharmaceutical case studies and interactive discussions to share best practice.
COURSE OBJECTIVES
Understand leadership and how to develop your leadership skills to a higher level including the importance of agility leadership during a pandemic
Understand well-recognised leadership techniques and apply these to your work
How to apply leadership to set your strategic direction
Leading and developing your team, department or company to stay relevant to today's pharmaceutical business needs including working in a virtual environment
How to lead successful change in the pharmaceutical industry
Interactive activities (exercises, break-out groups, polls, discussions) are core part of this workshop to help you to test and confirm you have met the learning objectives.
COURSE TOPICS
Understanding leadership
Developing leadership style including agile leadership and strategic skills
Leading and developing a pharma team, department or organisation, and how to manage this virtually during a pandemic
Leading successful change in pharma
Enhancing communication both f2f and in a virtual setting
Dealing with conflict, poor performance and problems
Motivating the team and considering the challenges caused by a pandemic
WHO SHOULD ATTEND?
This leadership course is designed specifically for pharmaceutical professionals and will be relevant for existing leaders/managers who wish to enhance leadership skills to a higher level, as well as those new or aspiring to a leadership/management role. These could be individuals in positions like the following:
Team leaders, project leaders and managers including those working in clinical research and other R & D areas
Heads of departments
Managers who have received little or no formal leadership training and who need to enhance their skills
Anyone who wants to develop leadership skills to achieve greater success
COURSE LEADER
Dr Laura Brown, BSC, PhD, MBA, Diploma in Clinical Sciences is a Management and Training Consultant. She has extensive experience in the Pharmaceutical Industry, having held senior management and leadership positions with GSK, Hoechst Marion Roussel, MDS, and GCPR.
Since completing her MBA, Laura has co-authored several books on management including: "Strategic Project Management", "Be Your Own Strategy Consultant" – Demystifying Strategic Thinking, "Development the Individual", "The Ultimate Book of Business Skills" and Project Management for the Pharmaceutical Industry. She also has a degree in psychology. Laura has facilitated on the MBA leadership skills programme at Cranfield School of Management, one of Europe's leading business schools.
LEARNING METHODOLOGIES
Interactive sessions with a mix of lecture, group exercises, pharmaceutical case studies including a business school industry case study, electronic whiteboards, polls and discussions.
TECHNICAL REQUIRMENTS
The training modules will be delivered via digital platform. In order to get access you will need an internet connection, audio (from computer speakers or microphone), and a webcam (stand-alone or integrated with your monitor/laptop).
FEE
CHF 1'150.00 + 7.7% VAT
15 % reduction for members of SwAPP and SBA
Special fees for CTC employees
Group discounts available, please contact training@ctcresourcing.de
The fee includes course documentation and a course participation certificate.
After registration you will receive confirmation and an invoice with instructions on how to complete the bank transfer.
Full prepayment is needed prior to the course.
DATE
To be confirmed
CONTACT
If you have  any questions please send an email to training@ctcresourcing.de.
THANK YOU!
Virtual Classroom: Online Registration Form