This training course has passed.
How to Conduct Clinical Investigations with Medical Devices
Basel,
November 19, 2021

-

December 31, 2021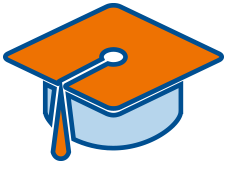 Date tbc – This training will take place in a virtual format via a digital platform with live trainer interaction and interactive activities which will enable you to ask questions and discuss theory to ensure you have a comprehensive understanding of the course content.
OVERVIEW
In the EU member states medical devices were regulated completely different to pharmaceuticals due to different histories, economic reasons and a distinct mode of action. With the new EU medical device regulation the need and requirements for clinical data increased significantly. Consequently, the regulations for conducting clinical trials with medical devices were completely updated.
COURSE OBJECTIVES
The objective of this training is the communication of current legal, ethical and administrative requirements as well as quality, scientific and practical aspects which are necessary for the conduct of clinical trials with medical devices. This training will support the trainees to increase the quality of their clinical studies in accordance with the regulatory requirements.
COURSE TOPICS
Basics: Development of Drugs and Medical Devices
ISO14155 / Responsibilities for Sponsor and Investigators
Current Legislations & Regulations (MDR, IVDR)
LEARNING METHODOLOGY
The combination of live trainer interaction, information sharing and opportunities for conversations and discussions of the theory will help ensure you have a comprehensive understanding of the course content.
COURSE DATE
date to be confirmed – the training will be delivered  in two half-day modules (2x 3.5 hrs)
TECHNICAL REQUIREMENTS
The training will be delivered via digital platform. In order to get access you will need an internet connection, audio (from computer speakers or microphone), and a webcam (standalone or integrated with your monitor/laptop).
FEE
Regular Fee: CHF 680.00 + 7.7% VAT
15 % reduction for SwAPP and SBA members.
Special fees for CTC employees
Please contact training@ctcresourcing.de for further information
The fee includes course documentation and a course participation certificate
After registration you will receive confirmation and an invoice with instructions on how to complete the bank transfer.
Full prepayment is needed prior to the course.
CANCELLATION POLICY
Cancellations received more than 14 days before course: 100% refund less bank charges & cancellation fee of CHF 50.00
Cancellations received 7-14 days before the course: 50% refund
Cancellations received 7 days before the course: no refund
In case of no show, no refund will be made.
CONTACT
For questions please contact CTC at 0041 61 695 88 66 or send an email to training@ctcresourcing.de.
THANK YOU!
Virtual Classroom: Online Registration Form